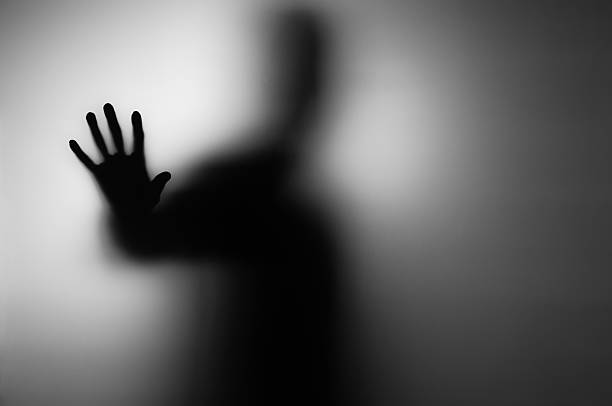 Discovering Your Shadow in Dreamtime
Dreams offer special gifts which help you with every issue you are facing in waking life and one of the most significant is discovering and reclaiming your Shadow.
Your shadow contains aspects of you that are unconscious or that you may have judged as "negative" or "bad." (And also include positive traits that you have not yet acknowledged or accepted.) Discovering your shadow allows you to become aware of all aspects of self which leads to integration, wholeness, and individuation.  Jung viewed the individuation process as our ultimate goal. Individuation requires becoming conscious of our prima materia—the unconscious material that has been repressed so we may experience the alchemical process of transformation. Dreams provide the opportunity to witness the prima materia in ways that we are unable to experience during waking life. People who advance towards individuation tend to become harmonious, mature, responsible, and are aware of their connectedness to all things.
A personal example of prima materia entails a series of "snake" dreams I began having when I immersed myself in a doctoral program grounded in depth psychology and somatic studies. As I delved into the hidden realms of the unconscious, childhood trauma and attachment theory, "snake" dreams began to emerge. Having been terrified of snakes my entire life, I was confused about why they were showing up now? Were they trying to convey some aspect of me, (a thought that horrified me), or were they representing someone in my life, (almost as frightening)?
I sought advice from an instructor I deeply respected who advised, "Snakes sometime appear in dreams when there's a misalignment in psyche. You're on a new path that is triggering some old stuff, so write down your dreams and notice if they shift as you work through the course material." So I did. His advice was spot on because the more I delved into the realm of the unconscious, the more snake surfaced during dreamtime. The more I remembered and re-witnessed childhood trauma, a myriad of snakes showed up—from black snakes with long red tongues to green diamond back rattlers. Somatic memories surfaced from the abuse and neglect I experienced during my developing years. This was the prima materia that had been buried and needed to surface so it could be re-experienced in a safe environment and transformed. Remaining dedicated to understanding my dreams and working with a somatic trauma therapist helped my snake dreams shift. As I moved through the trauma, "snake" evolved from something painful and frightening to an image that became my most powerful guide.
The body remembers everything you have ever experienced and carries the burden of stress, disease, and trauma. Dream images, like my myriad snakes, live in the blood cells, skin, muscles and organs of the body. By working with the images, the snakes became my personal daimon to the point that even the "poison" that flooded my body after one snake decided to sink his fangs into my left hand became a form of "medicine." After the initial shock wore off, I was able to tap into the venom and receive the strength that I needed to confront the past and transform some painful experiences.  This ancient, reptilian image led me to a deeper understanding about my reactions, behaviors, fears, and desire for love, and in alchemical terms, was akin to turning base metal into radiant gold. Using dream images to transform old wounds leads us to individuation, wholeness, and greater aliveness. You may be wondering, what happened to the snake dreams? Well, two weeks before finishing my final doctoral course and writing my last term paper, the Wise Snake exited the realm of my dreams and hasn't made an appearance since. Powerful, yes?
For more information on how to work with your dreams including practical ways to approach them, please check out my newest book, Dreams: Soul-Centered Living in the 21st Century at Amazon.
https://www.amazon.com/Dreams-Soul-Centered-Psychological-Achieving-Transformation/dp/198503493X/ref=sr_1_3?ie=UTF8&qid=1526418154&sr=8-3&keywords=laura+v+grace